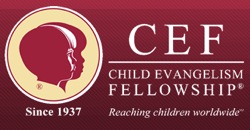 We were pleased to be a sponsor of the 2015 Child Evangelism Fellowship (CEF) Dinner held March 21 in the Grand Ball Room of the Landmark Resort in Myrtle Beach.
The event is the chief fundraiser for CEF, whose mission it is to reach, disciple, and connect children to a local church.
The host committee for this year's Fellowship Dinner were Horry County Auditor Lois Eargle, local radio personality Mike Green, North Myrtle Beach Mayor Marilyn Hatley, and Horry County Sheriff Phillip Thompson. The featured speaker was Gary Ezzo, founder and executive director of Growing Families International and author of "Growing Kids God's Way" and "Parenting from the Tree of Life."
It was an awesome dinner for a great cause. It is a great privilege to be able to partner with our local organizations to help reach children in our community.
To learn more about CEF, visit here.